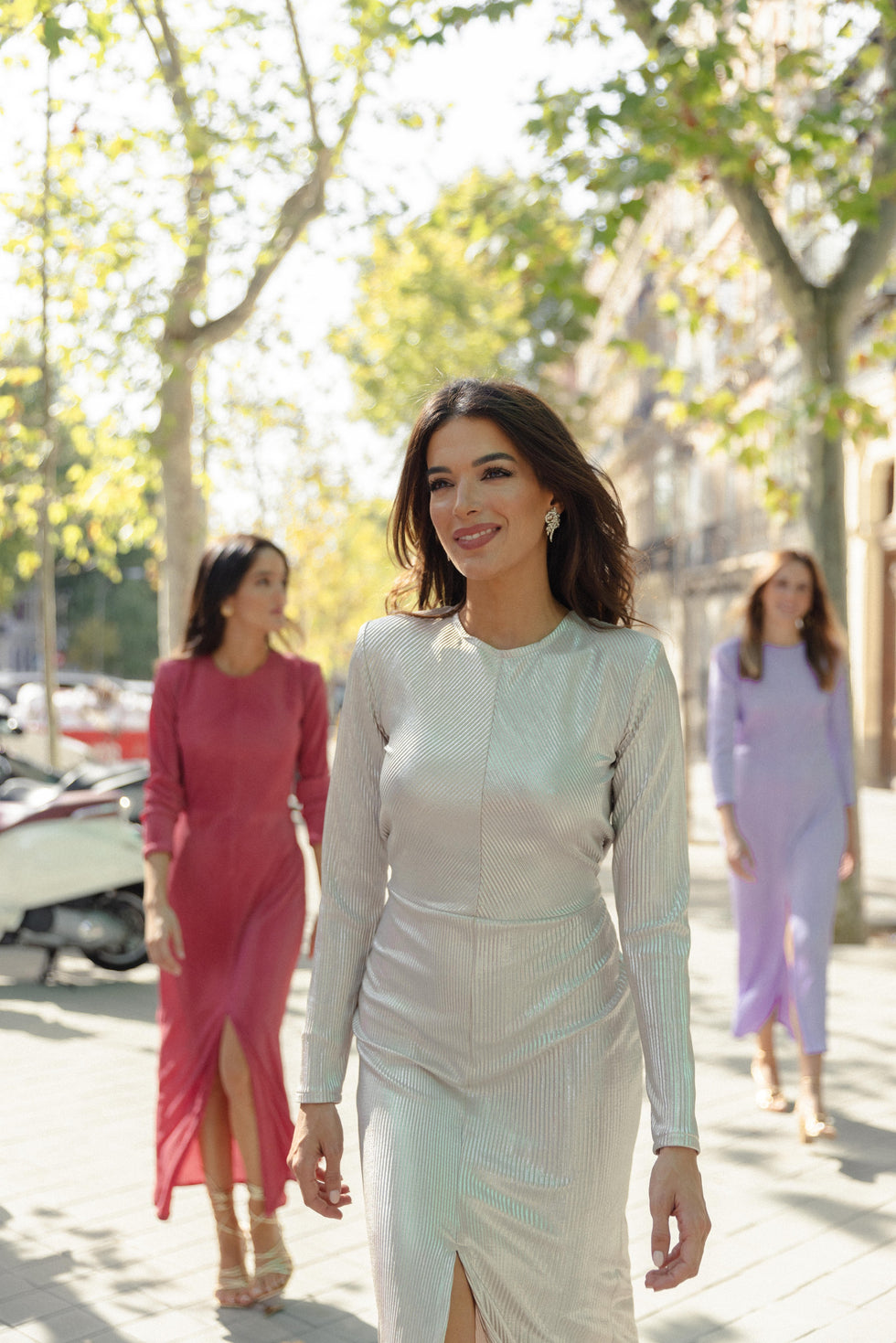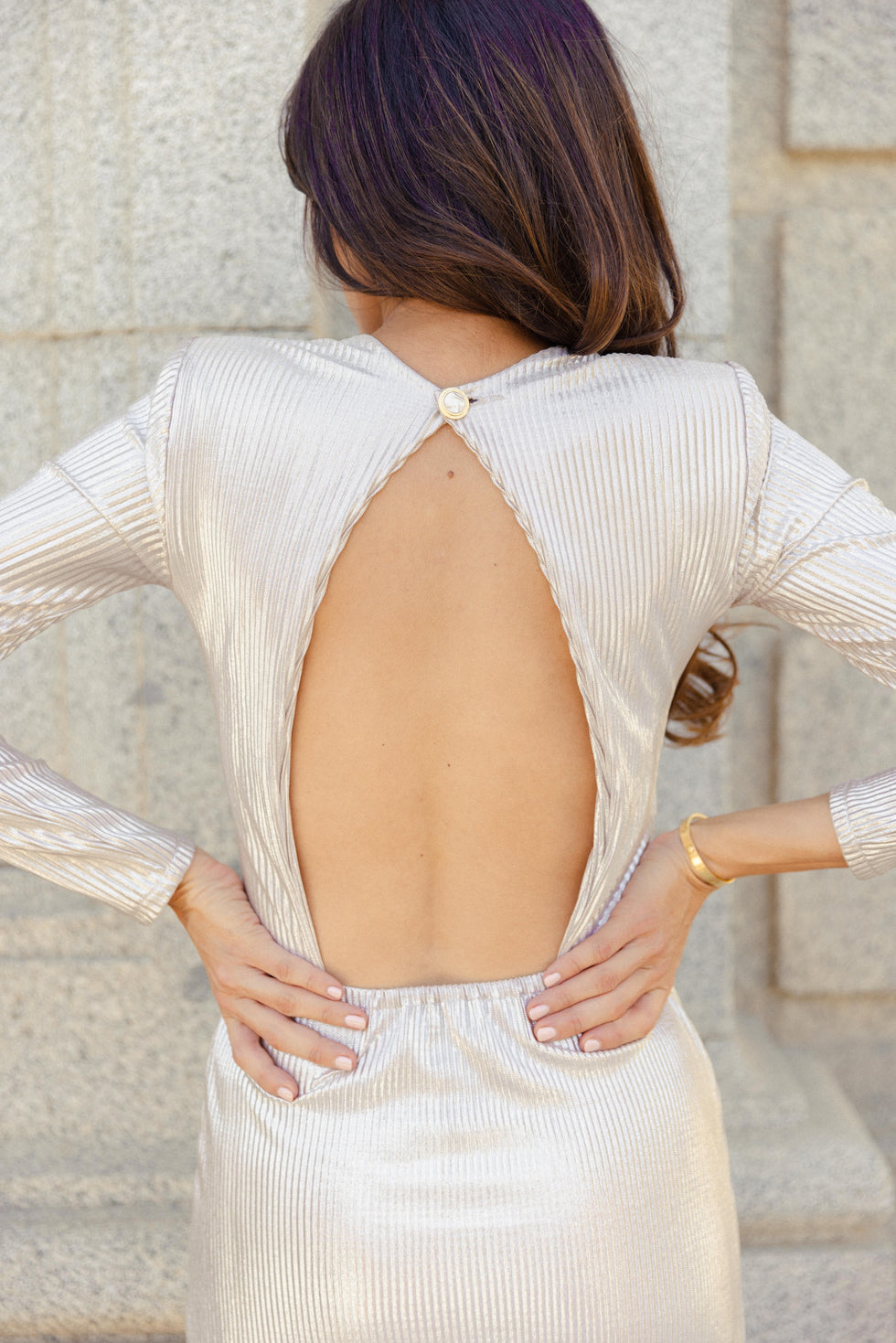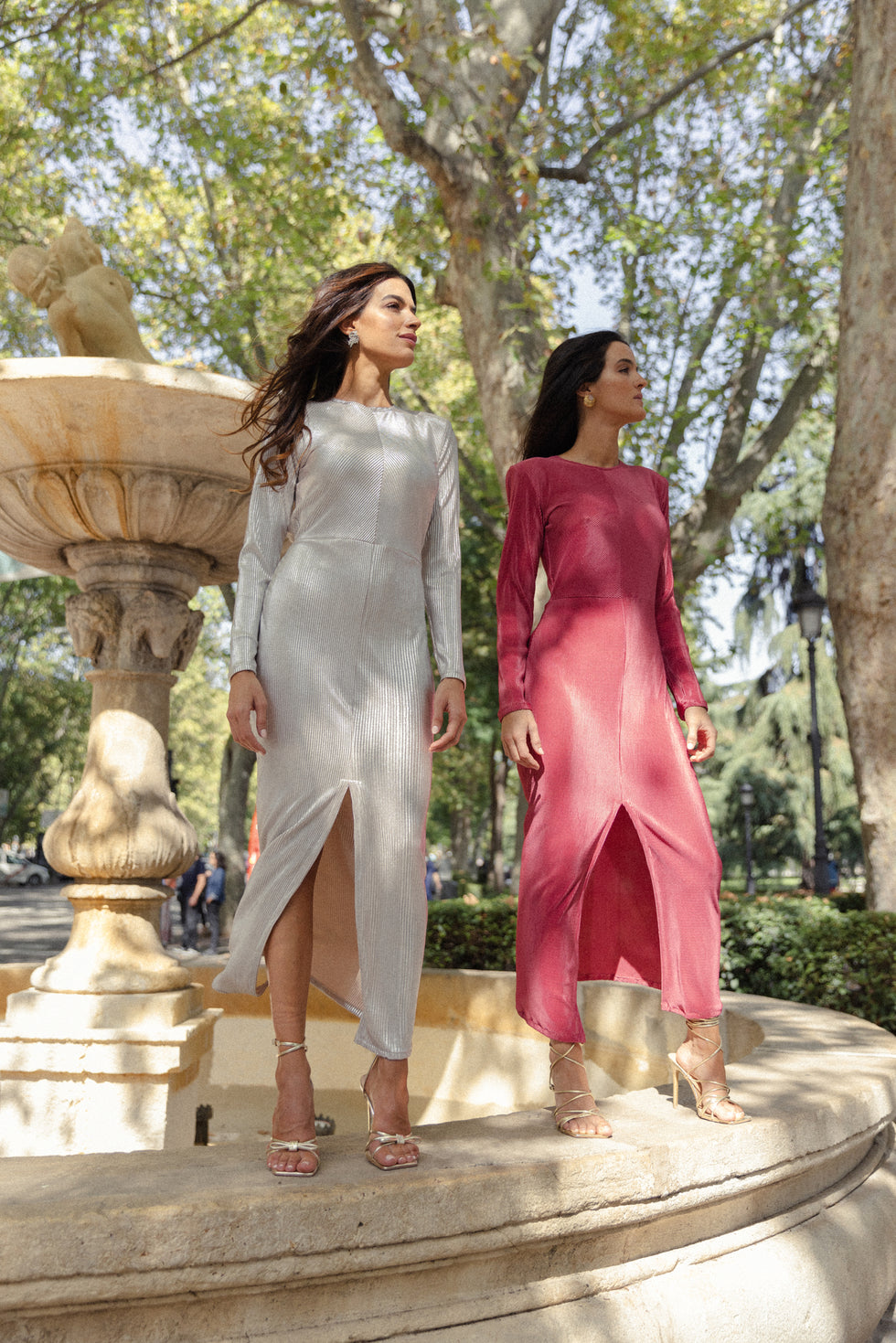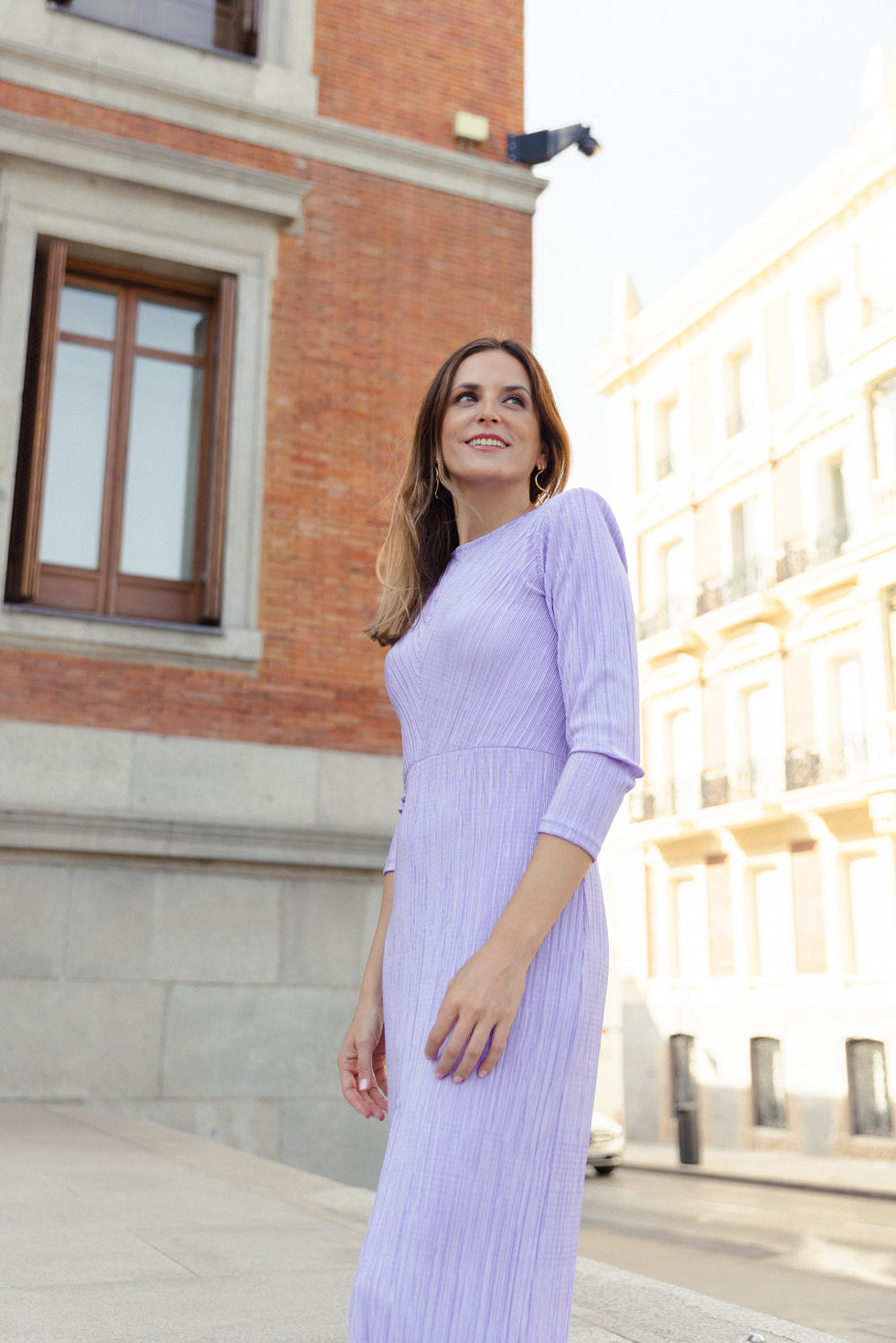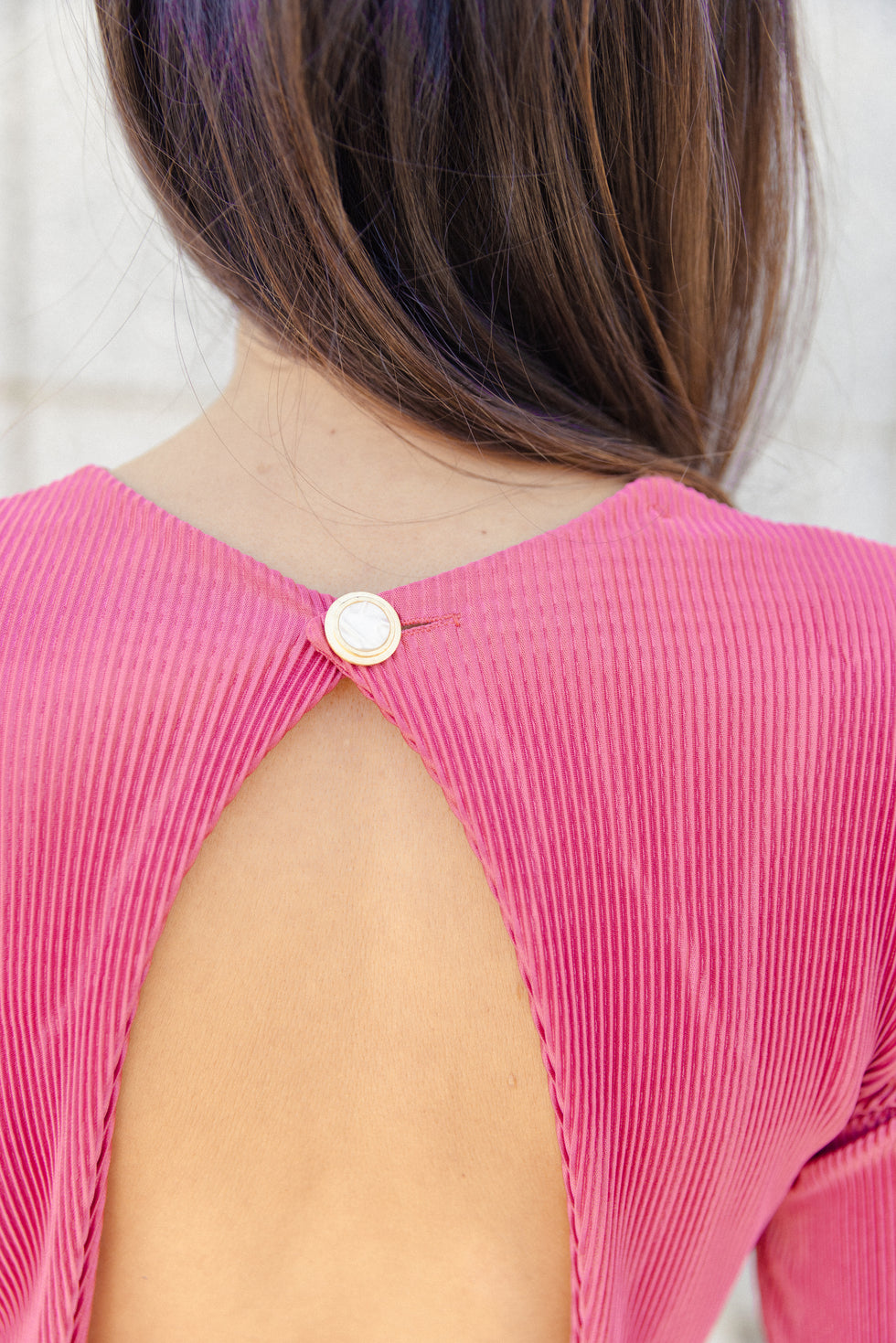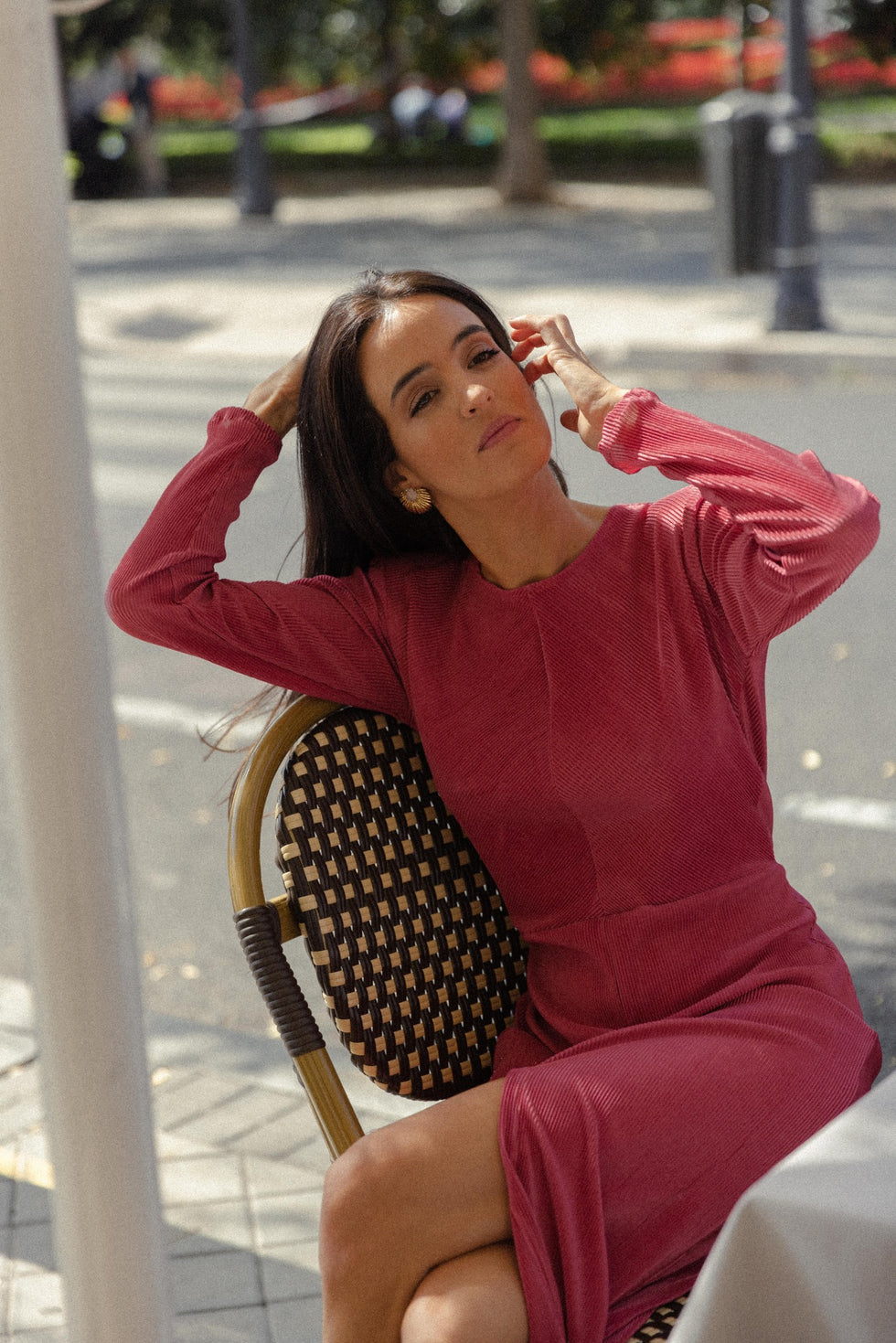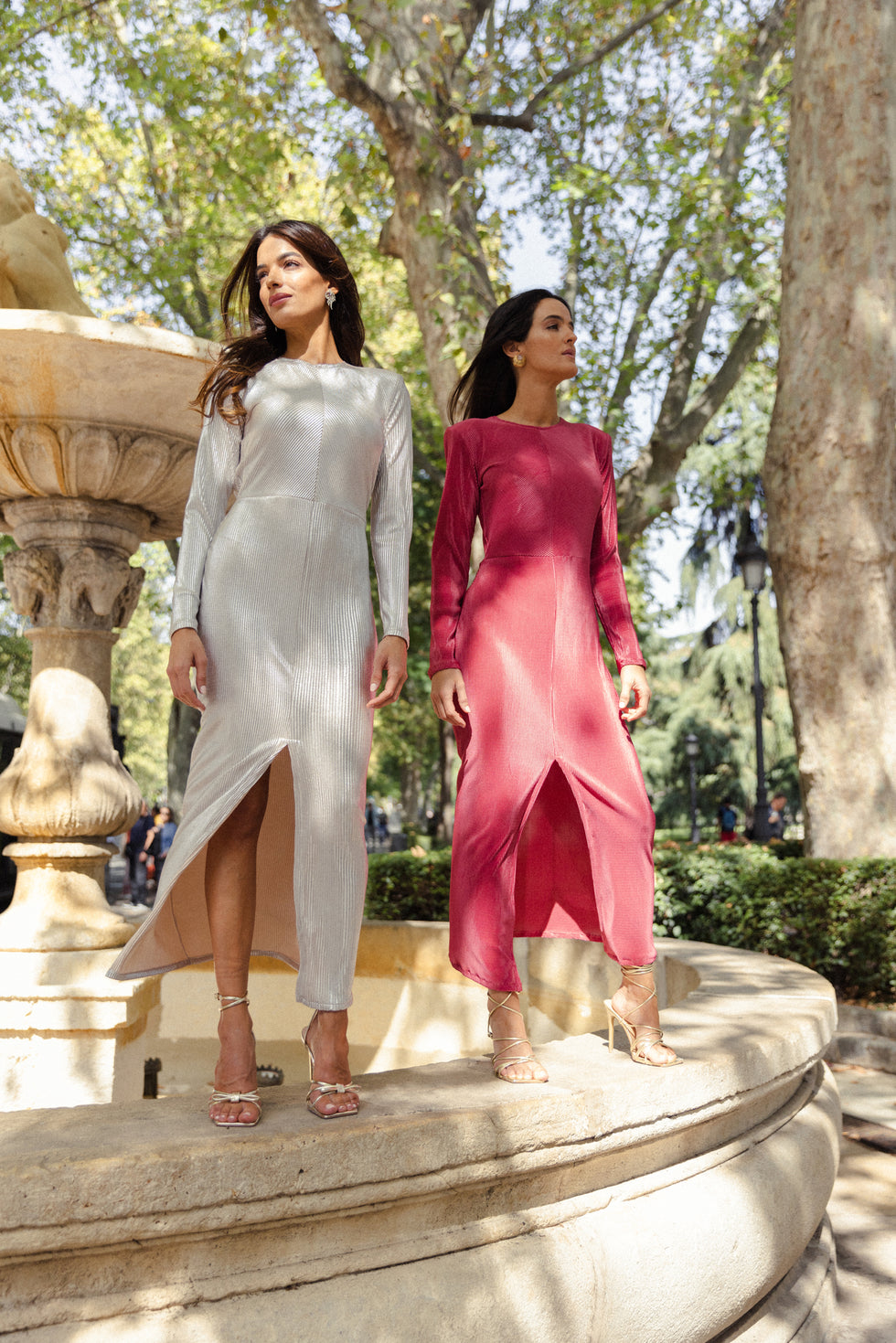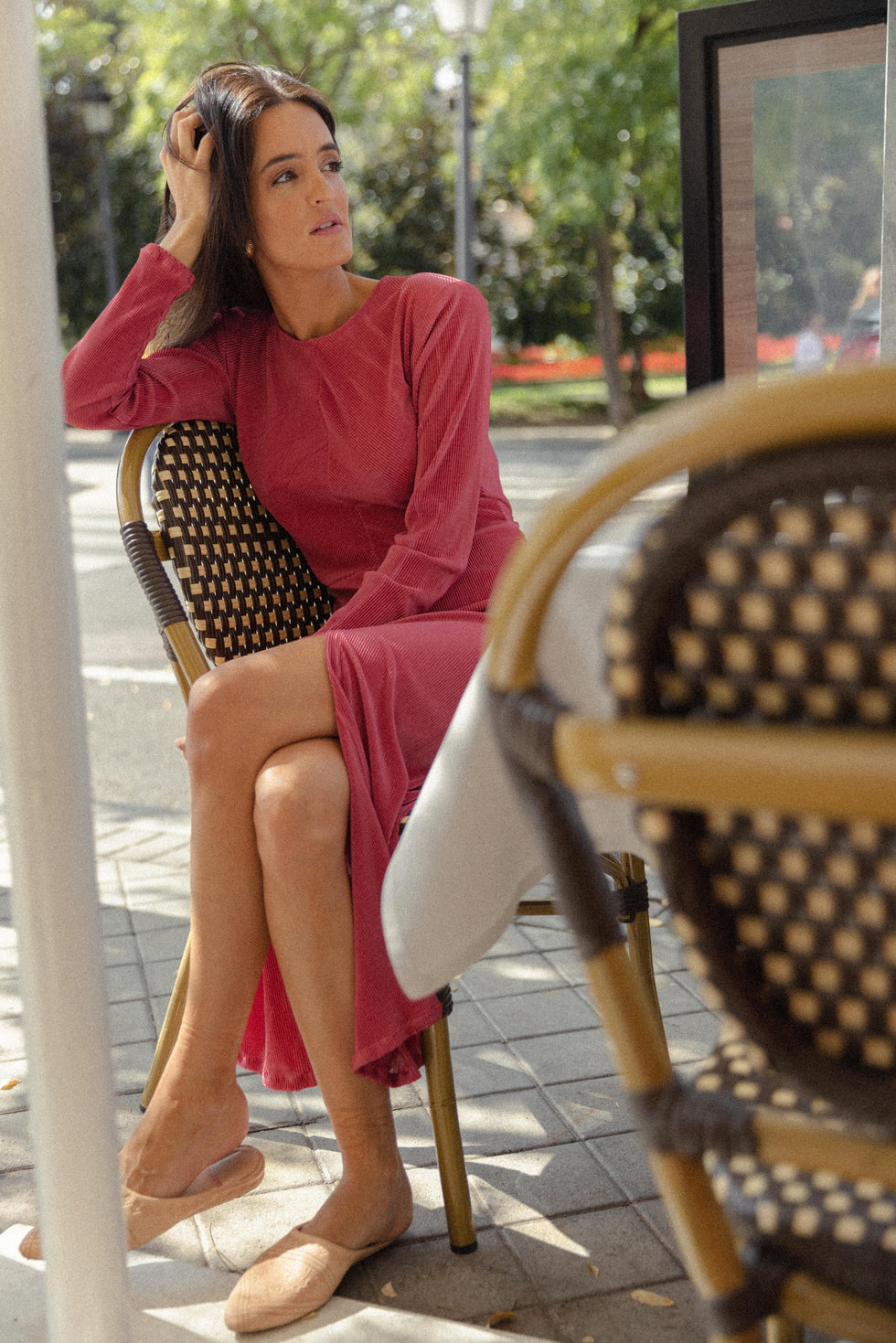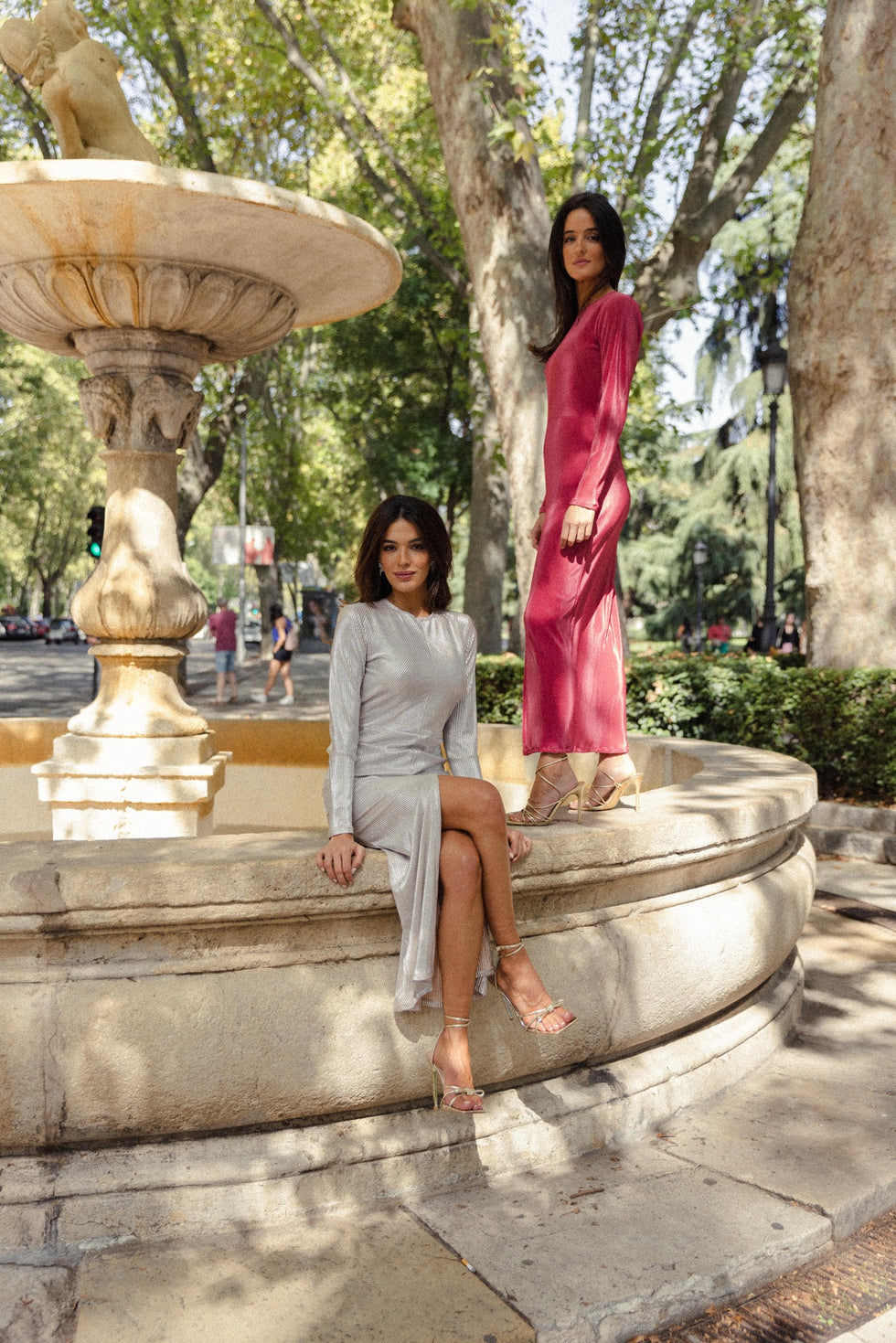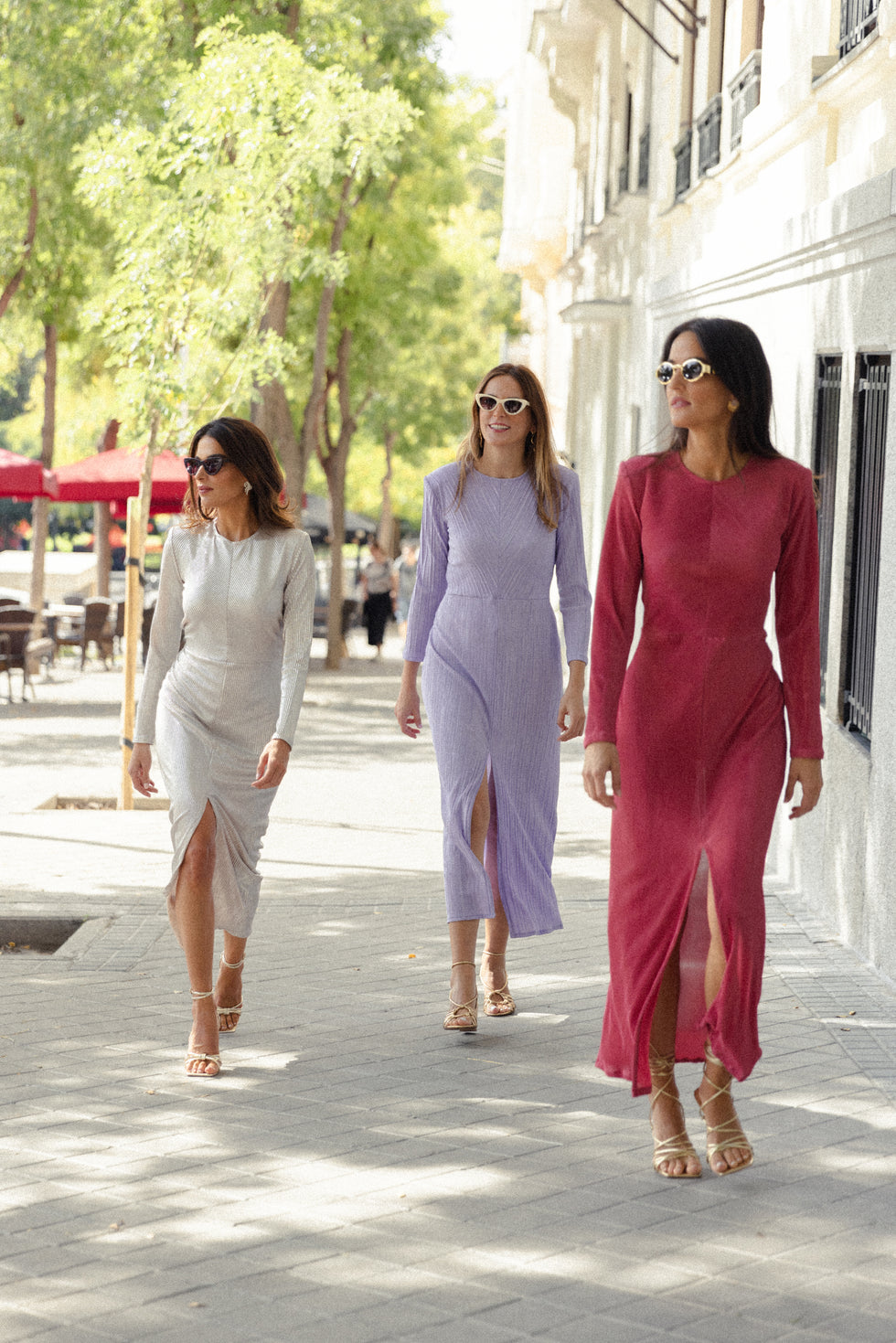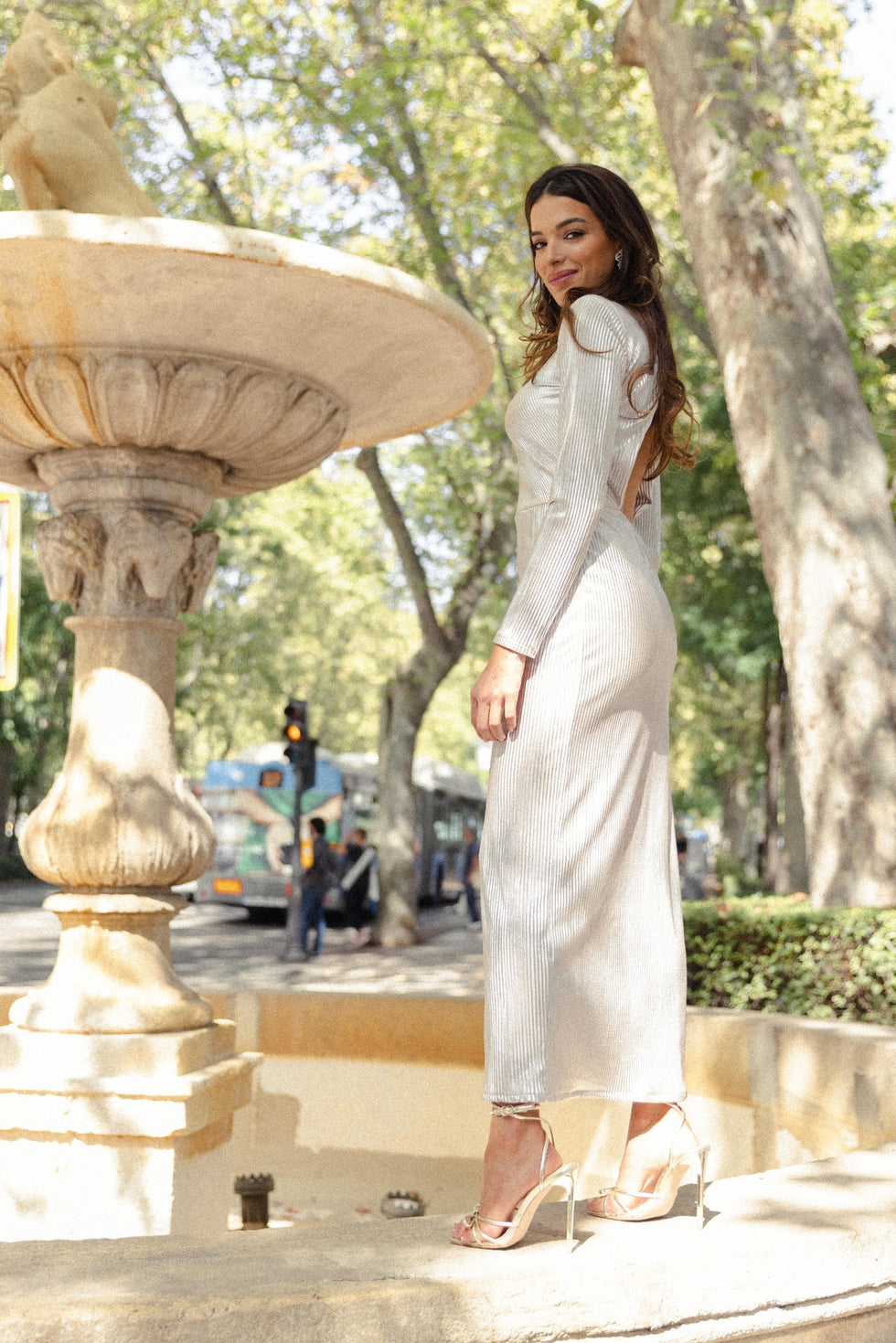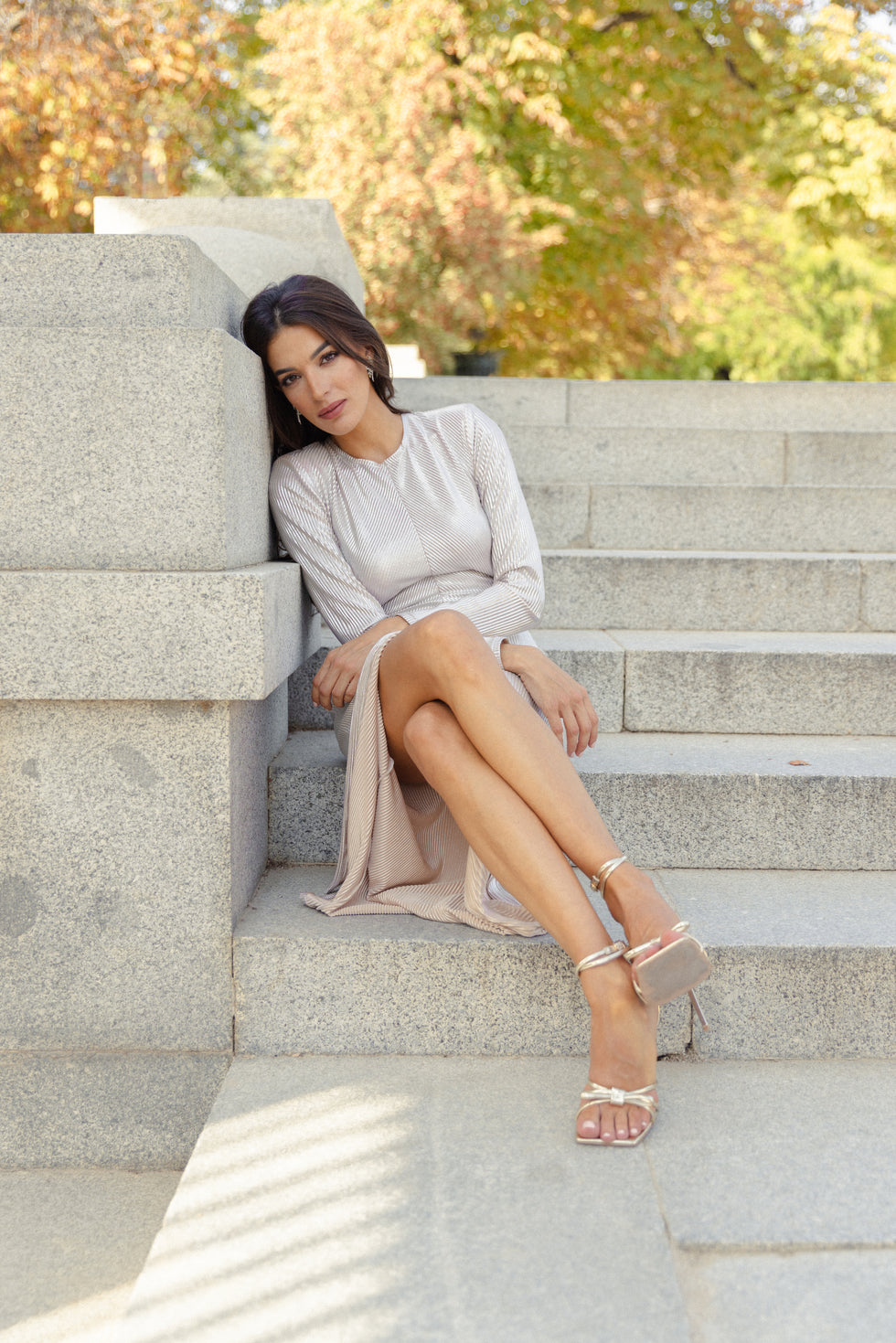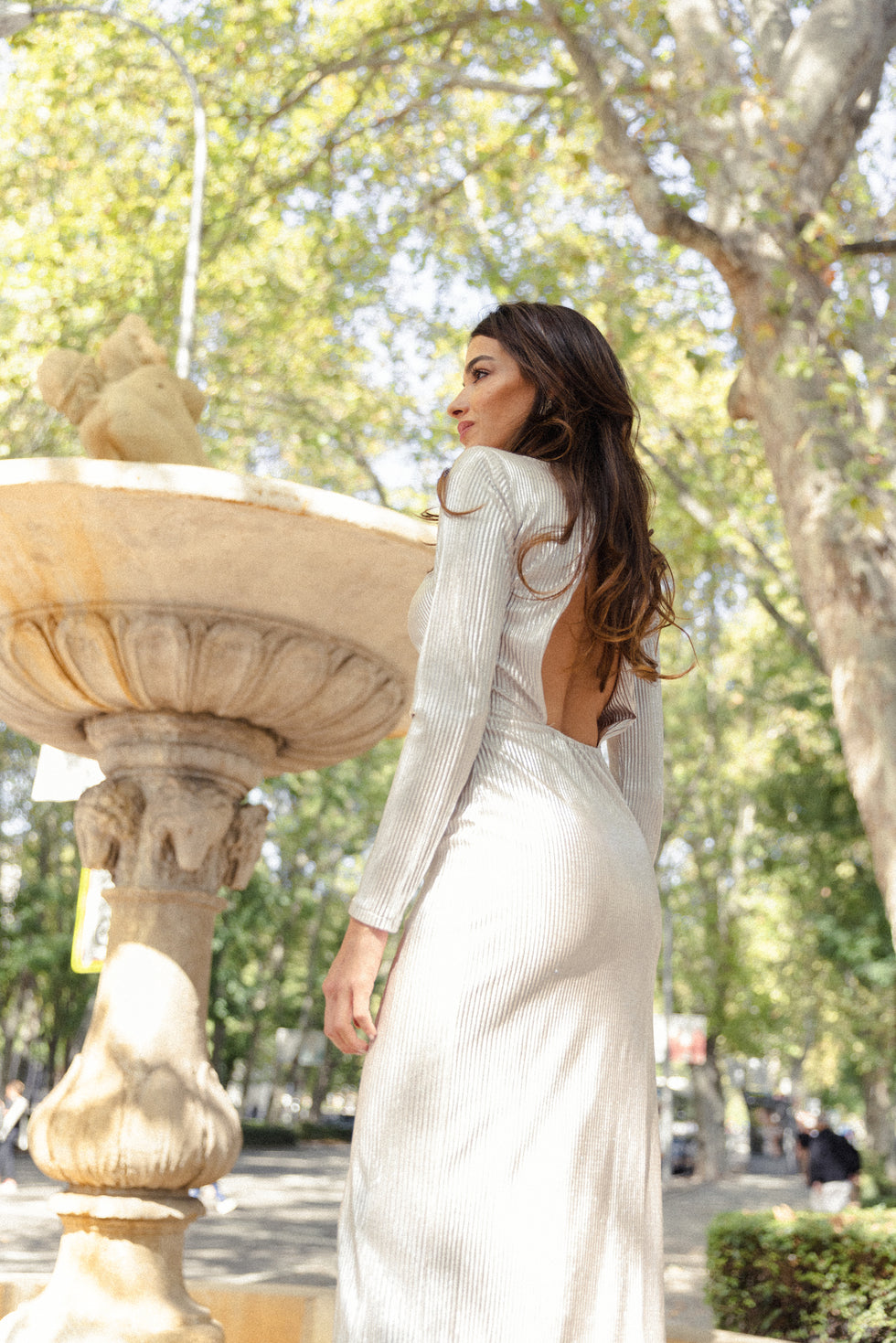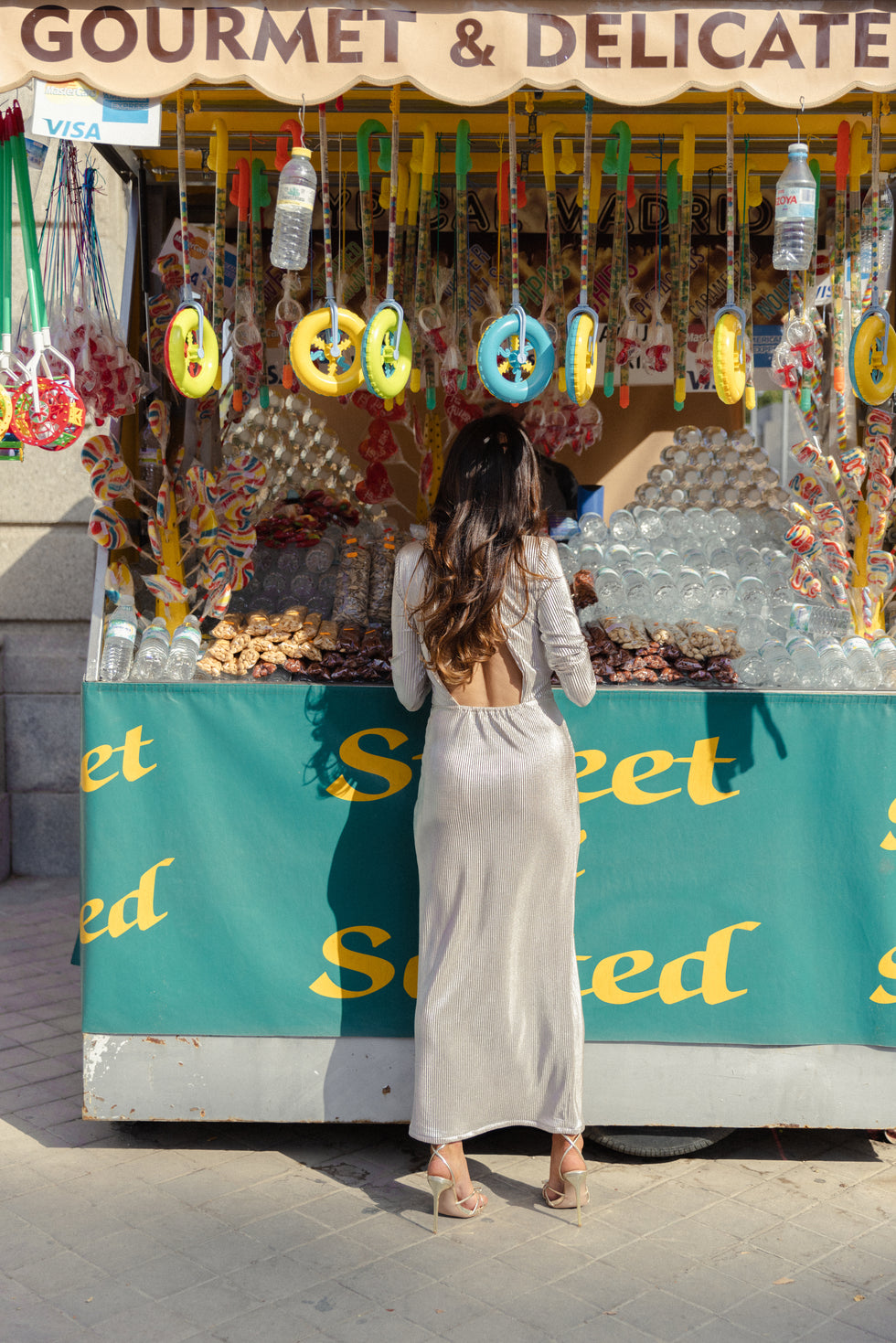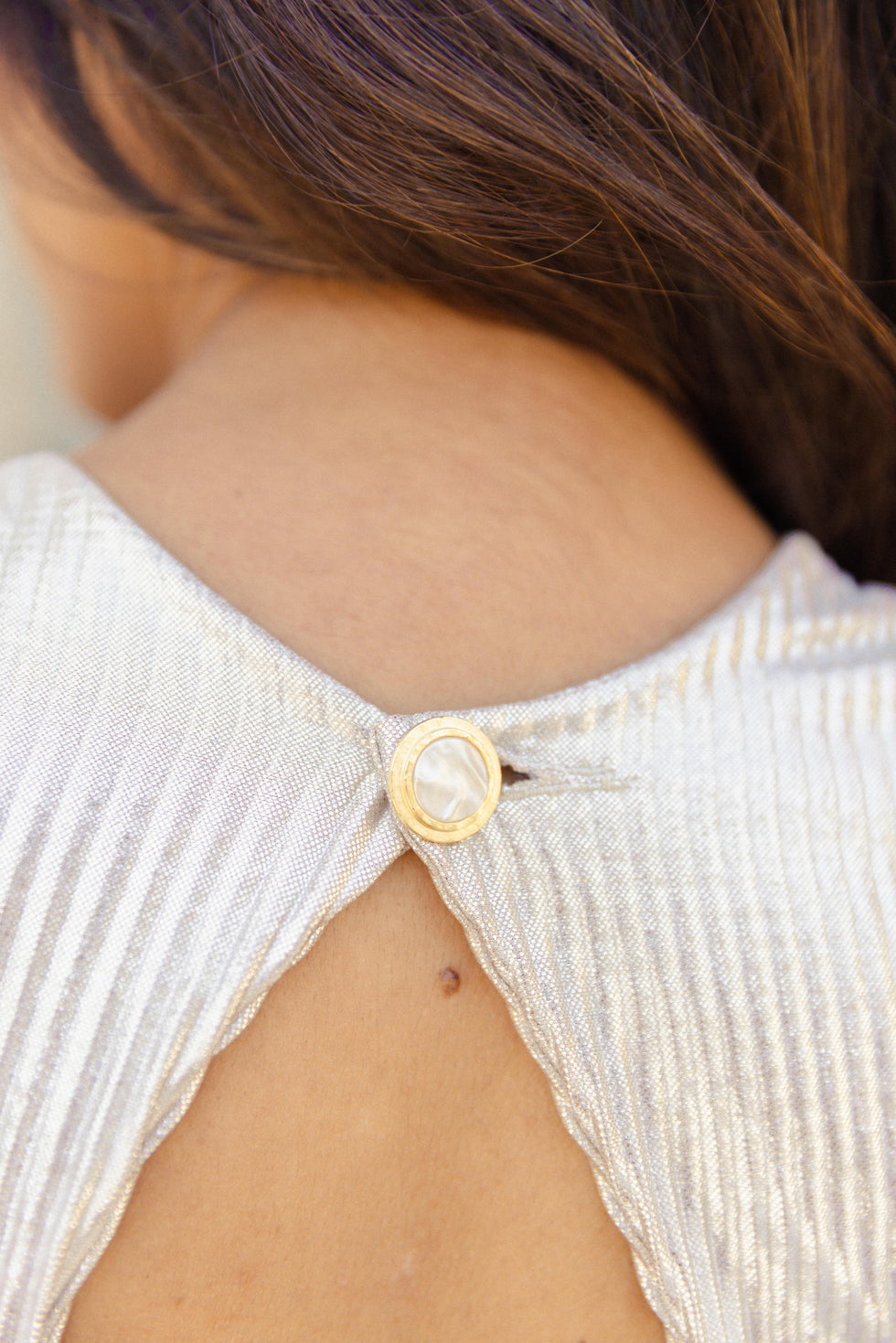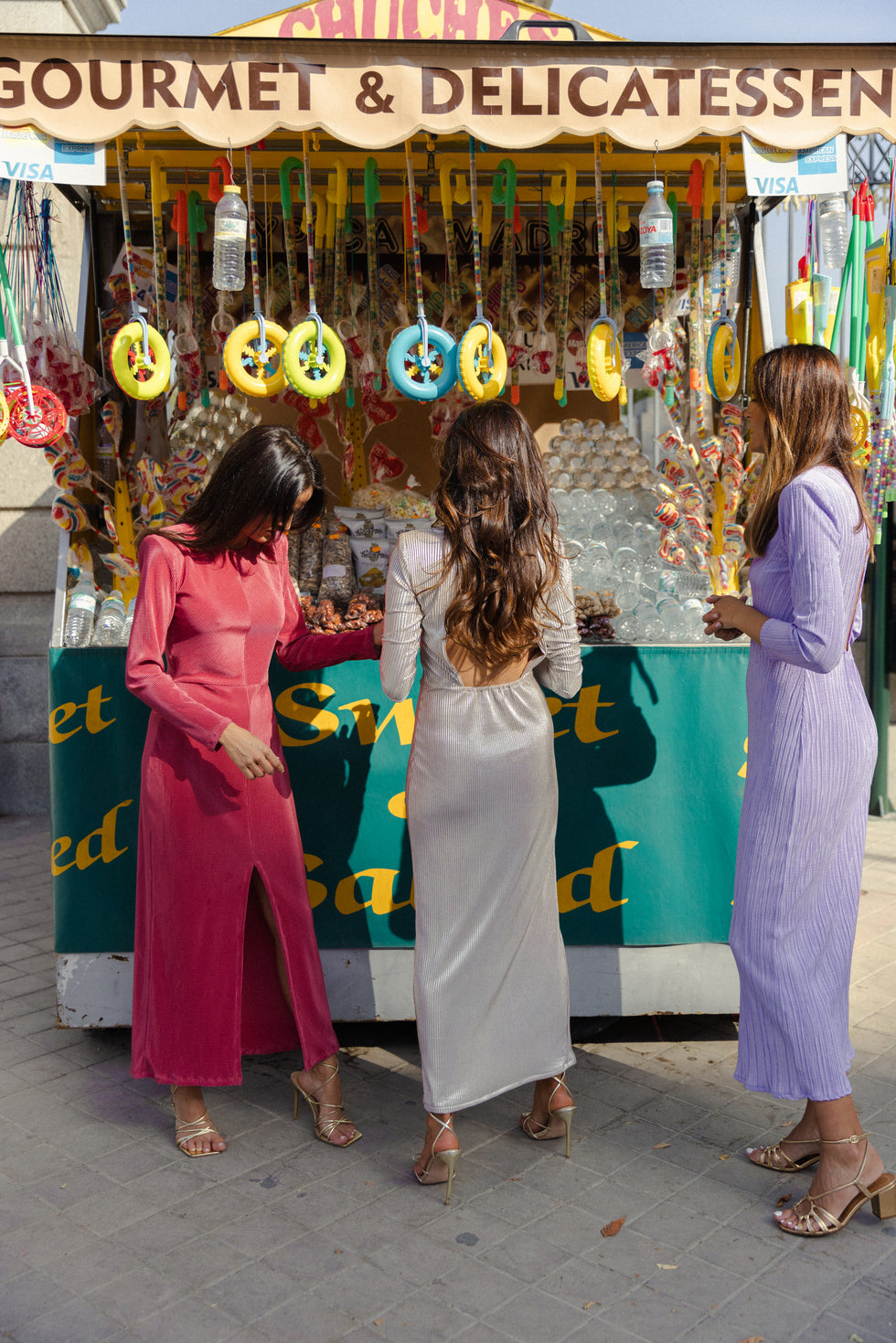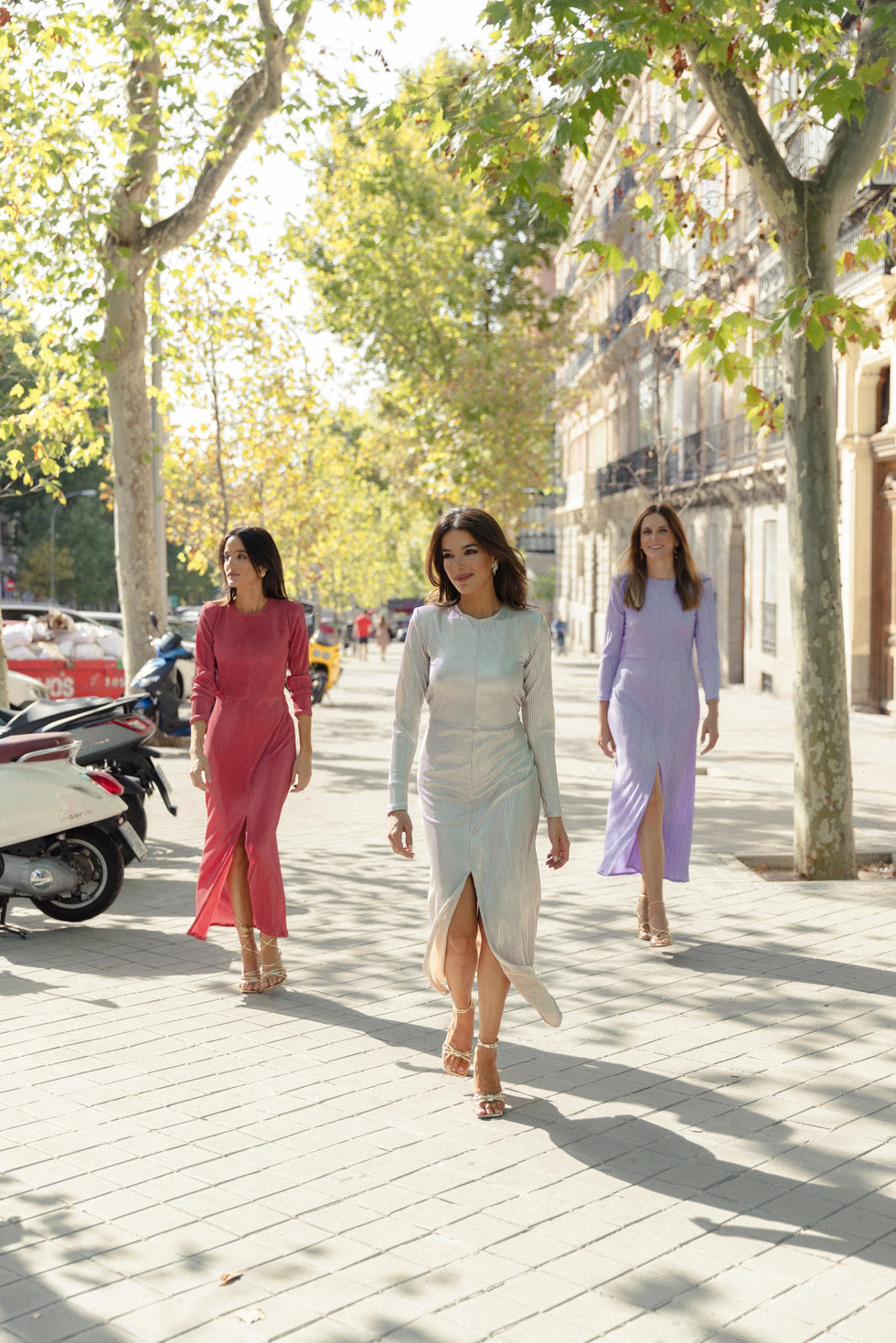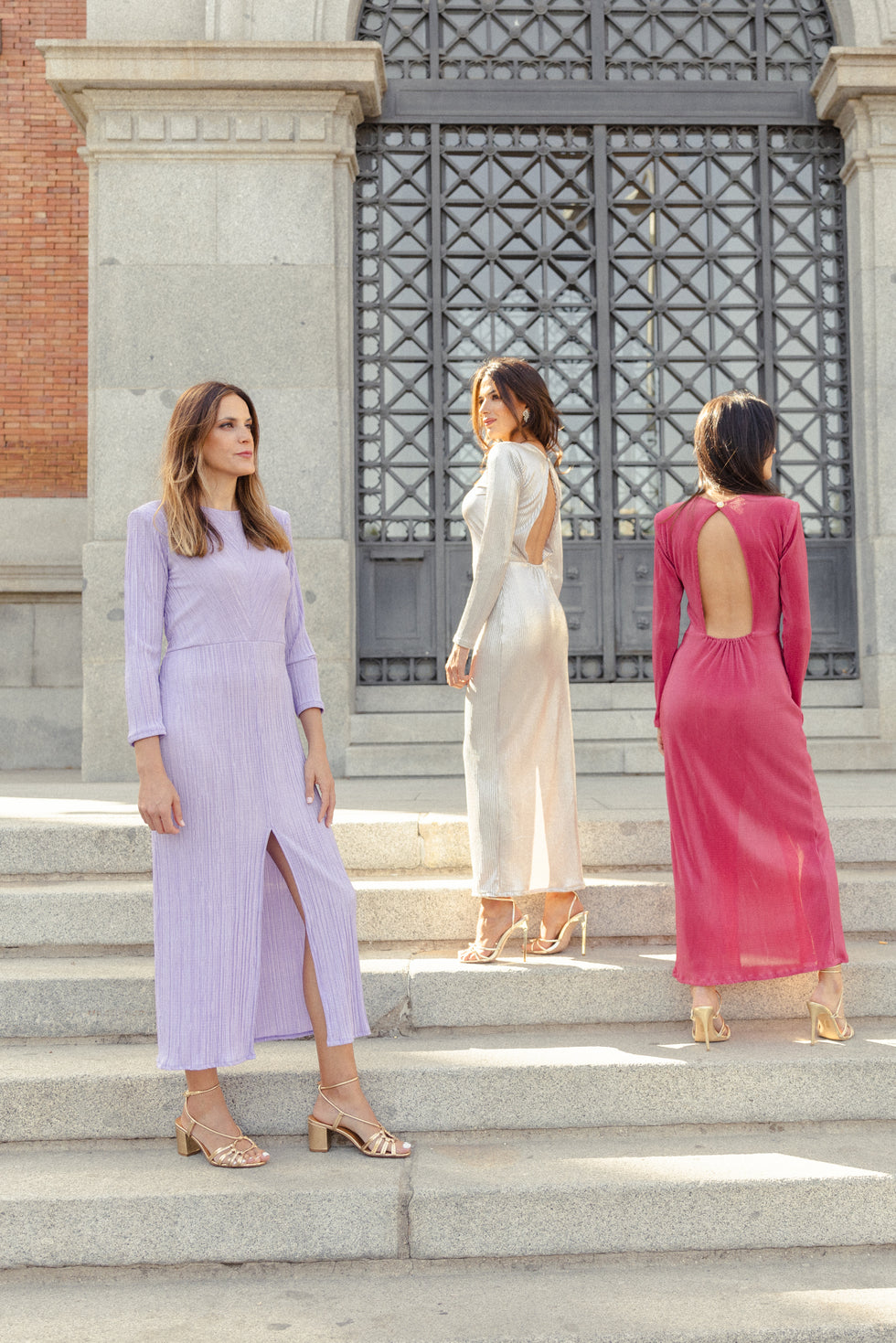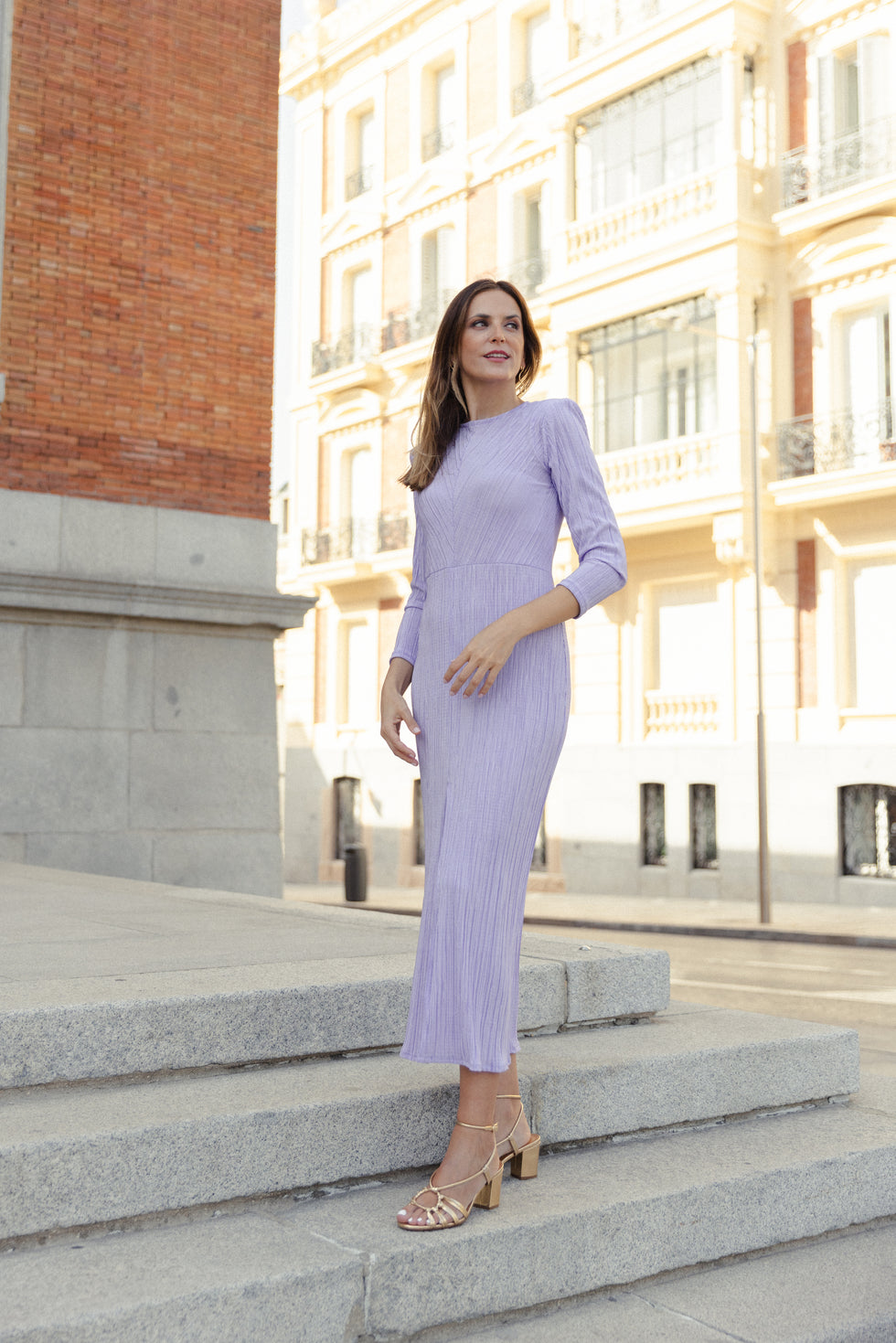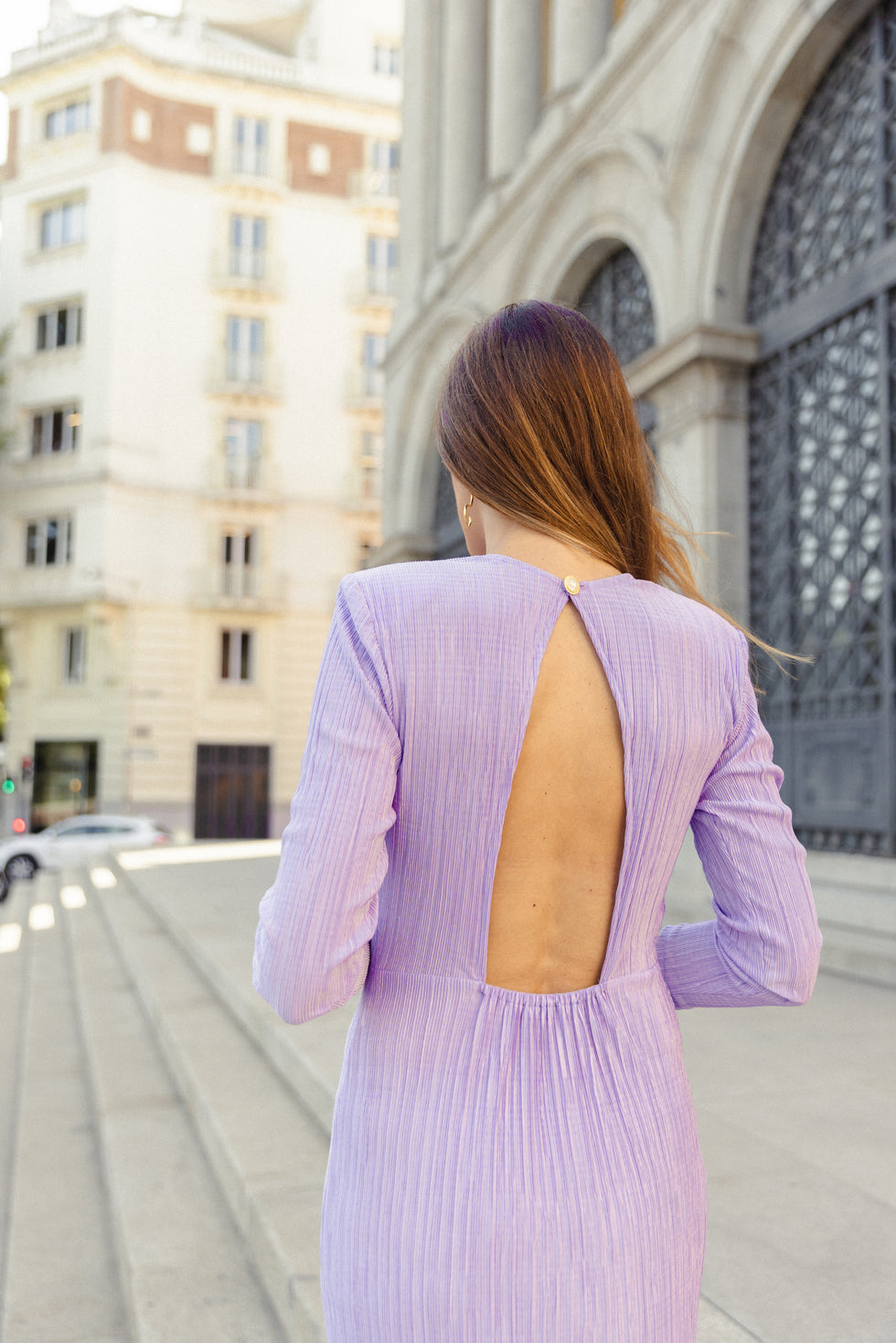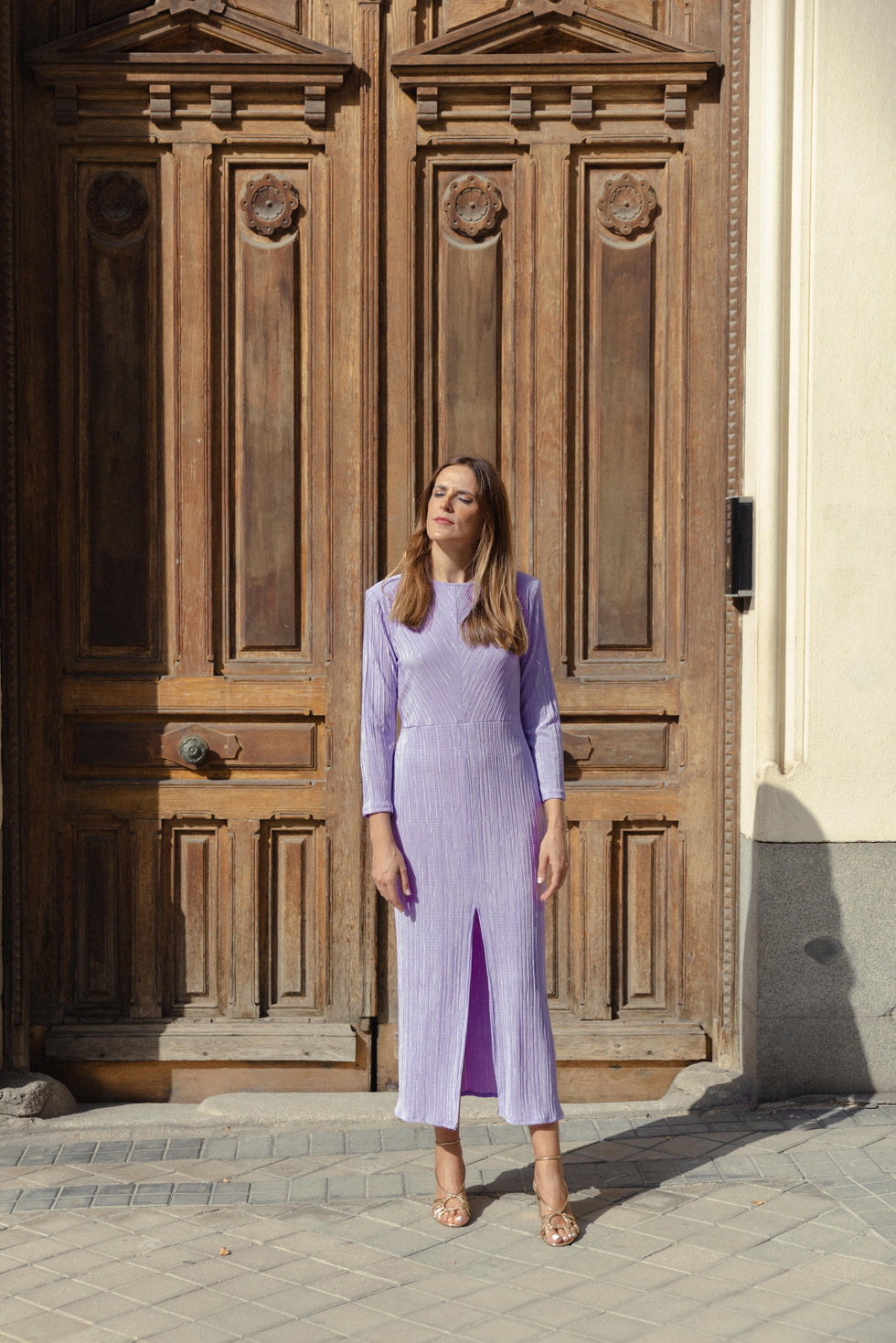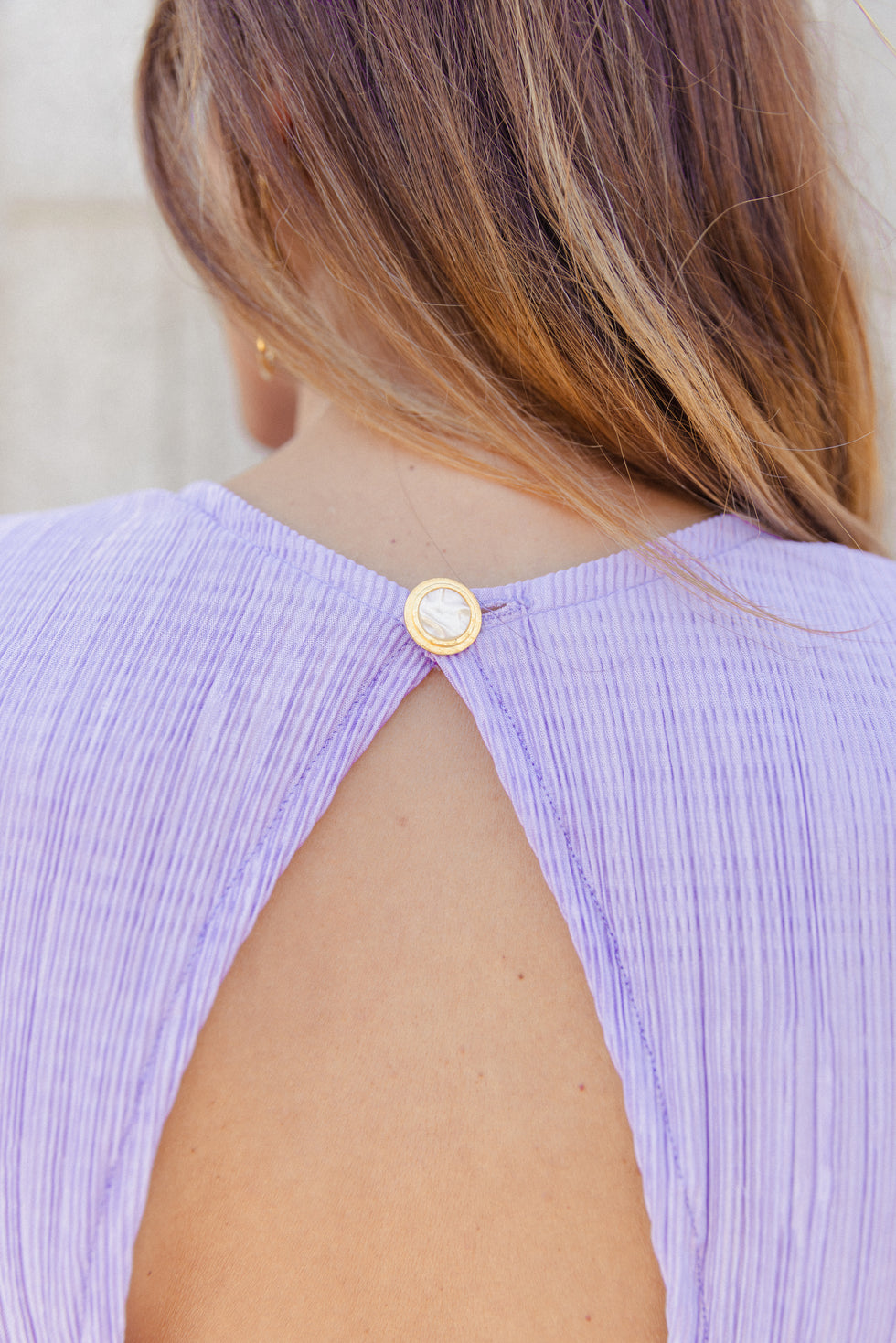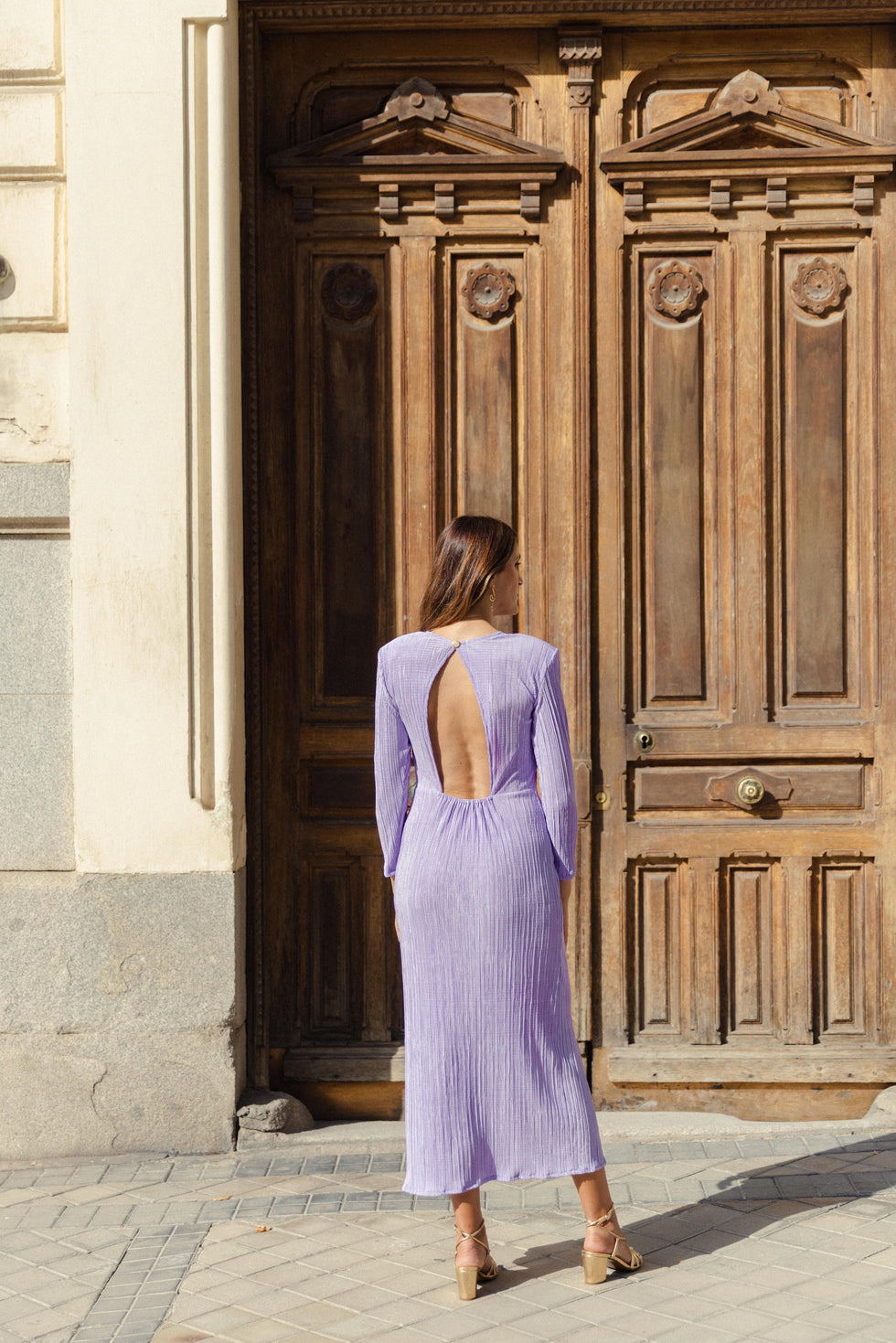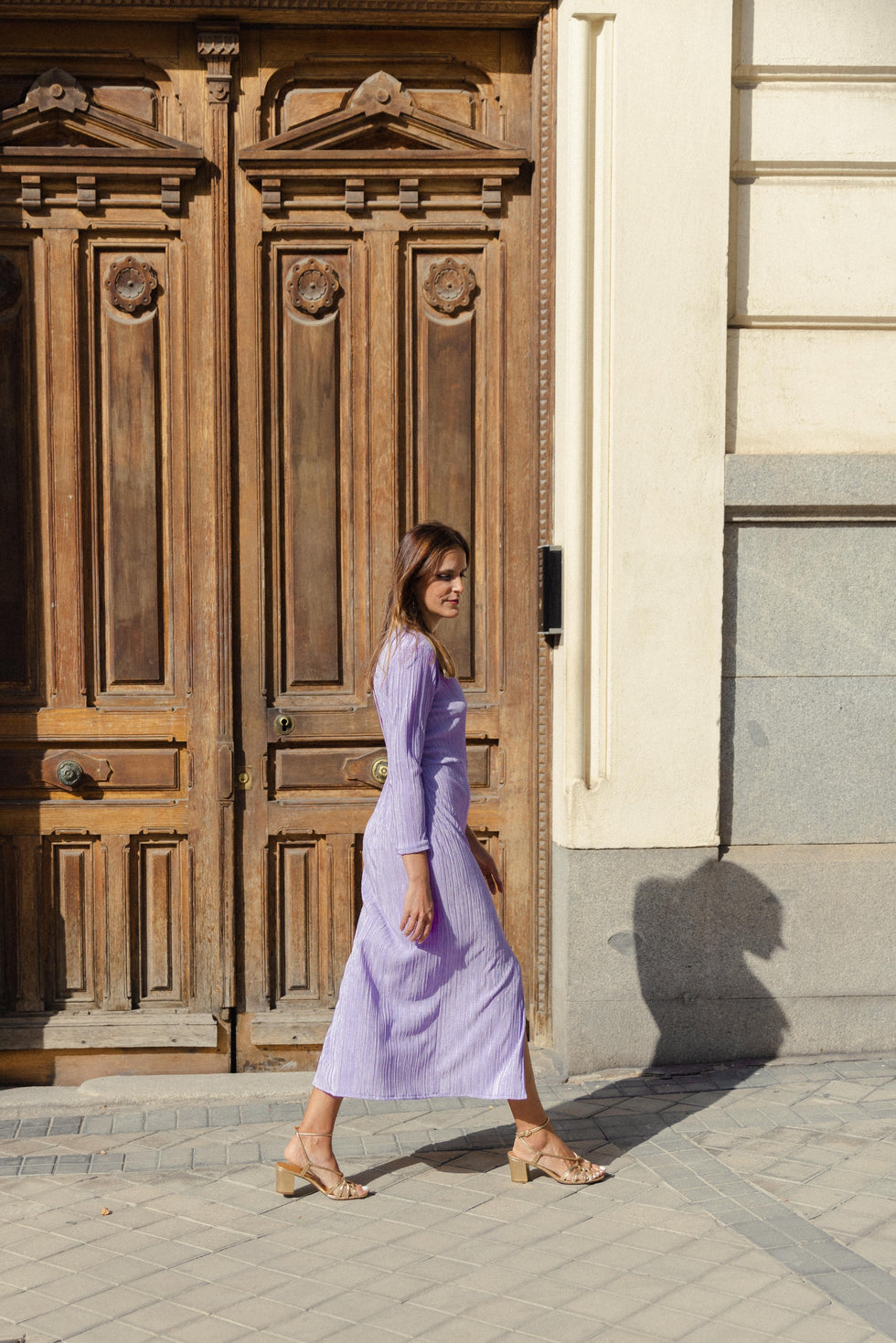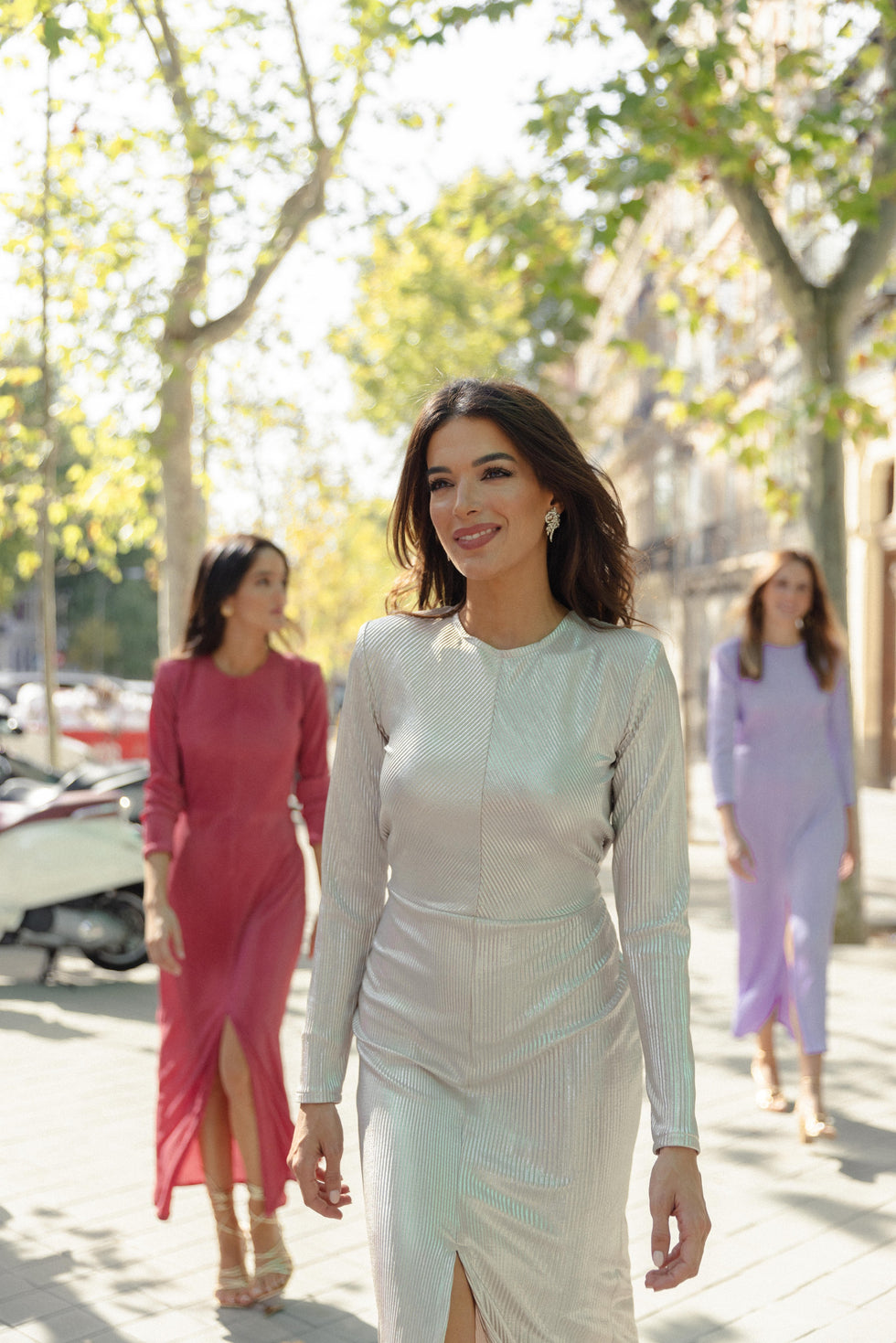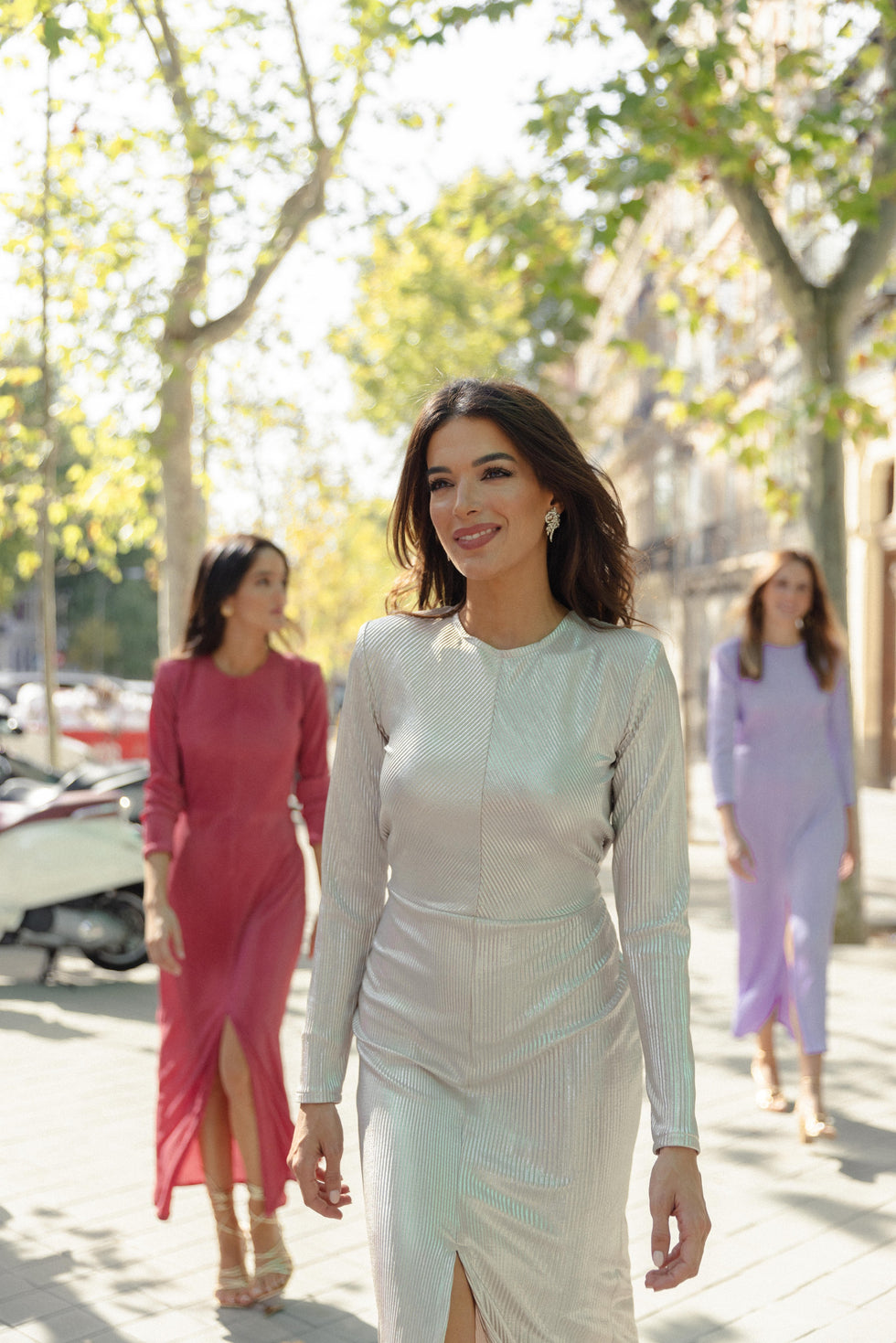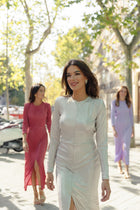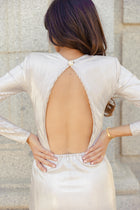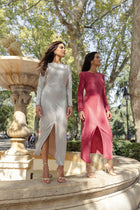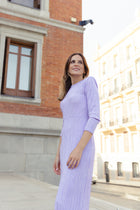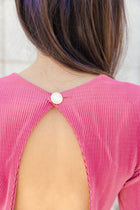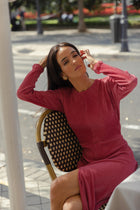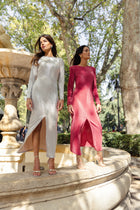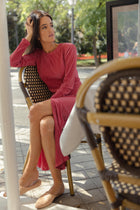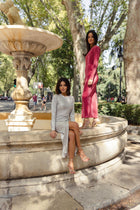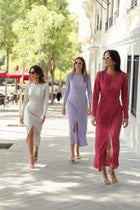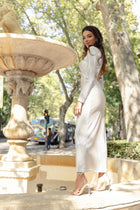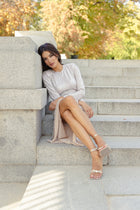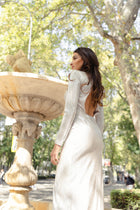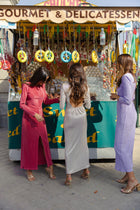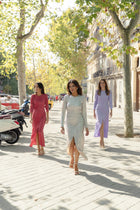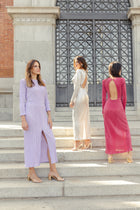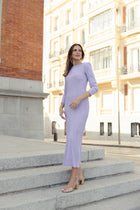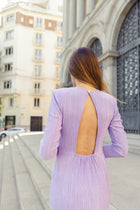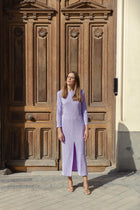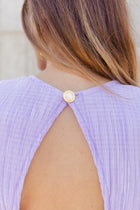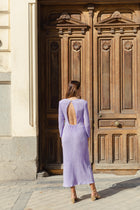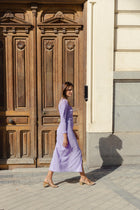 Hurry! Only 5 Left in Stock!
Real time
18
visitor right now
Free shipping in Spain and Portugal on orders over €100
Ships in 3-5 working days.
Looking for the perfect elegant winter wedding dress? Or maybe just a fancy work event? (or spring or even summer in the north!) We've got it- let us introduce you to the Rumba dress. Elegant and sexy at the same time! Long sleeve long dress with back cleavage, frontal slit, and very flattering shoulder pads. It has an invisible elastic band at the waist line to better adapt to your figure. Made in pleated satin. The pleated fabric from which this dress is made allows for it to be very adaptable, making it very elastic and an ideal event dress for weddings for pregnant ladies (until month 6 or so).
BONUS: the fabric of this dress is wrinkle free, perfect for traveling or just saving time! Ideal when traveling for a wedding! Who said you couldn't be elegant and practical at the same time?!
Size Reference: Pick the same size that you would buy in Zara party dresses. Models in silver and raspberry are 1,66m high and are both wearing size S. The model in lilac is 1.80m high and is wearing a size M. 
Our party dresses are limited editions carefully made to order in an atelier that is less than 50 km away, that way we reduce our environmental impact in both stocks and carbon emissions. Please allow your order to arrive within 7 to 10 days. 
Please bear in mind that colours may lightly differ depending on screens and lighting. 
Composition: 100% polyester.
Please check our shipping, returns and exchanges policy before purchasing.